Overview of the updates released over time.
March 2023
1.1.0
Visual search for icons by drawing with your finger.

This embeds a small neural network in the app.

Default result for visual search is last used brushes.
Free version has more height to play with.
February 2023
1.0.34
Button to add board.
Minor bug fixes.
1.0.33
Move selections left, right, up, down.
1.0.32
Minor bug fixes.
Sharper icons.
Enlarge icons to 4×4 via long press & tap corner.
January 2023
1.0.31
Minor bug fixes related to text alignment and copy.
1.0.30
You can enlarge icons by merging 2×2 or 3×3.
New corner arrow icons.
Small bug fix related to text rendering.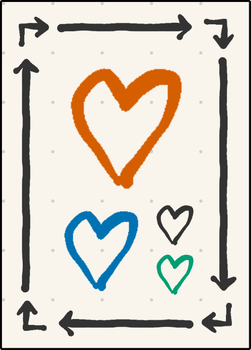 1.0.29
Limit text size to background or shape like button.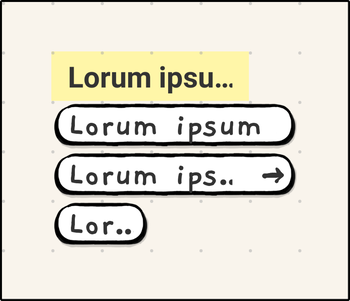 1.0.28
Bug fixes related to onboarding.
1.0.27
Updated tutorial video.
Improved onboarding experience.
1.0.26
Styling updates.
Text brush updates.
More brushes.
Speed improvements.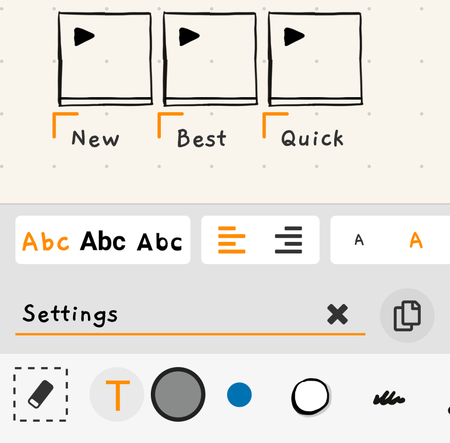 1.0.25
Updated text brush with right align text option.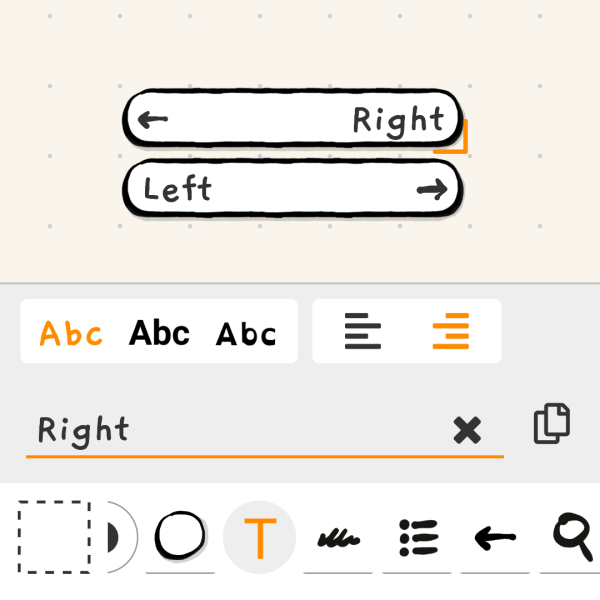 December 2022
1.0.24
Updated contact info in modal.
More icons (social, etc).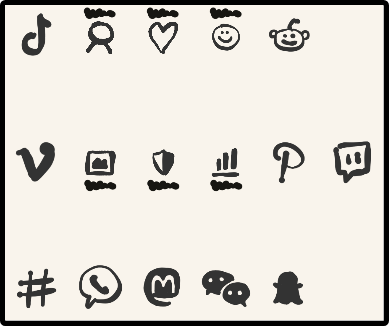 1.0.23
1.0.22
Split button or large rectangle using long press.
1.0.21
Swipe up on icon brush menu. (This feature has later been removed)
1.0.19
Cut & paste.
More icon brush toggles.
Text copy.
1.0.19
Free version live! Here on Google Play.
Limited to single smaller board.
Paid version is now called TinyUX+.
1.0.18
1.0.17
Update logo.
Share board as text (ascii art) with notes.
1.0.16
Tutorial video in help pop-up.
1.0.15
Notes.
Long press haptic feedback and quicker to trigger.
1.0.14
Add background colors with borders.
Colors tuned.
---
November 2022
1.0.13
Fonts (normal, handwriting, dyslexic).
Font sizes (normal, large).
1.0.12
Fix component delete bug.
Export image from clipboard.
1.0.11
Sticky erase button.
Components.
Improved rendering non-rectangle surfaces.
1.0.10
Styling menu bars & action icons.
New brushes: slider, toggle.
Hide top menu bar.
Multi-tap indication in brush buttons.
Info modal includes multi-tap.
1.0.9
Fix color not erased bug.
Startup no longer shows info modal.
New brushes: tabs, tool-tip, text link, bar charts.
Select color orange, less like warning.
Info modal includes copy & paste.
---
October 2022
1.0.8
First release!
Pre-release project
September 2022
---