Quickly create wireframes anywhere, anytime
This mobile app lets UX designers and marketers create wireframes quickly and easily, with perfect alignment and a grid-based design that you can use on the go. With its sketchy-style icons and multiple large boards, TinyUX is the perfect UX design tool and visual brainstorming aid. A simple and inexpensive supplement to your toolkit.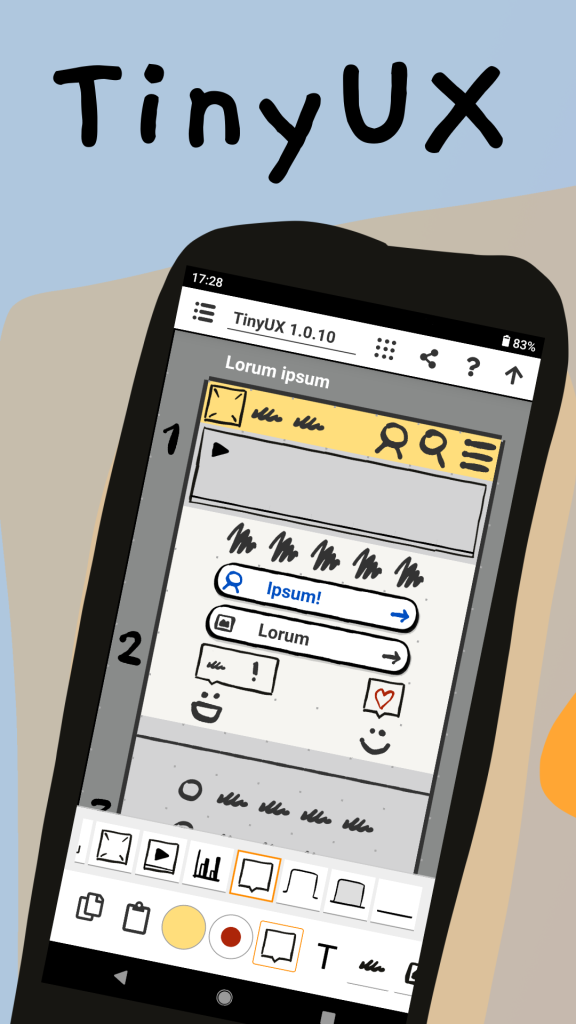 ---
For UX designers
As a UX designer, you can use TinyUX to quickly get feedback and iterate on your designs. Its sketchy style also lets you emphasize that your wireframe is still a work in progress, so you can make changes as needed.
For marketers
You don't need any tech or design skills to quickly and easily create amazing wireframes that you can share with your team, no matter where you are. TinyUX gives you the freedom to bring your visual ideas to life. Get inspired and start creating today!
---
Great stuff. We need more serious and sophisticated mobile apps. During the initial Brainstorming for handheld devices, the inventors had stuff like this in mind. It's a tool for authoring, not just consumption.

atmoicnature on Hackernews. on front page, December 2022
Tutorials
---